The Summer Fun Font Bundle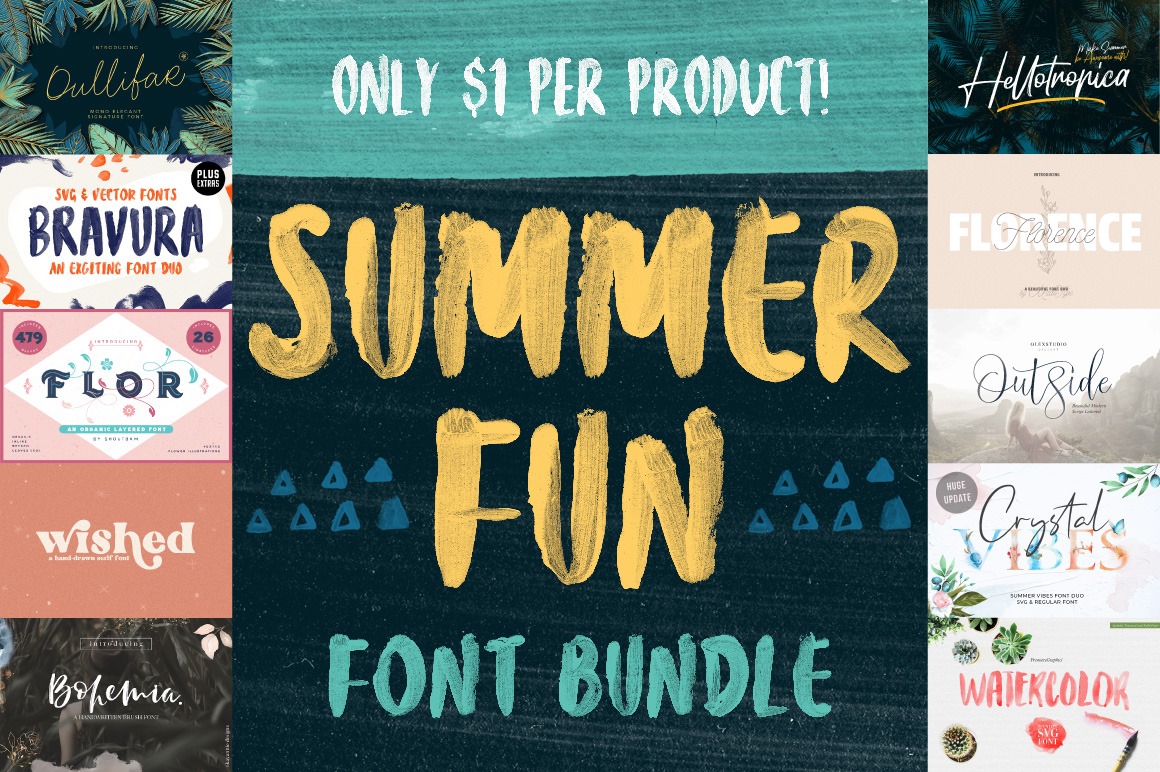 The Summer Fun Font Bundle
The Summer Fun Font Bundle is here just in time for all of your bright, refreshing creative projects. This deal features a huge variety of fonts with lots of hand drawn authentic texture and personality. You'll find brush fonts, SVG fonts, font duos & bold display fonts, along with a bunch of bonuses like graphics, illustrations & logo templates!
Get a head start on your summer work so you can enjoy the sun. Grab this amazing deal for only $29 until July 15th!
Click on images to zoom in
As always, this deal is covered by the Pixel Surplus Extended License which includes use in unlimited commercial projects. If you need more information, just send us an email at hello@pixelsurplus.com
Products Included:
Save an even more with our other great bundles.
All prices in USD